Last week, in a bit of a 2020 rant about a new trend where celebrities are catapulted into presenting podcasts, I mentioned that when you think about it, there is a podcast on practically everything.
Coincidentally this week Amanda Litherland, behind BBC Radio 4 Extra's Podcast Radio Hour, asked for some niche podcasts recommendations for her latest episode. Suggestions from listeners included Hot Pipes (a podcast featuring organ recordings from across the world) and Lunchwatch (a podcast that reviews and rates everyone's lunch).
My favourite? Get Flushed. According to its website it "is the FIRST and ONLY podcast to examine the portable sanitation industry from the perspective of its suppliers, operators, staff, customers and users. If you're in the industry or have ever used or hired a portable toilet, you need to listen to this show." From my understanding, that's all of us. Clever marketing.
Some of the previous nominees of the Bullseye Award category at the British Podcast Awards powered by Acast, could be described as wonderfully niche too. My pick is Centuries of Sound. Each episode contains a mix of recorded sounds from a certain year, from today dating right back to 1859.
Do you know of a wonderfully niche podcast? All you need to do is let us know by filling in this form.
Here's some guests on podcasts this week:
If you have heard an interesting guest on a podcast, let us know by filling in this form.

Here are our podcast picks for the week ahead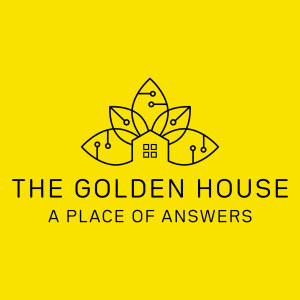 The Golden House – Former British Podcast Awards Winner Ross Sutherland from Imaginary Advice is behind this wonderfully surreal, yet highly addictive podcast full of stories, with a new six-part mini-series just kicking off. In The Golden House, investigative reporter Imogen tries to crack a secret code from a podcast that has since disappeared off the internet, created by a mysterious technology company on the Isle of Wight that was then razed to the ground. Having re-uploaded these missing episodes onto her podcast channel, it's now down to you listener, to work out what is really going on. Not only is this series a great little mystery, this mini series is also a spot on spoof of investigative podcasts like Serial and those awfully dry corporate podcasts that companies churn out on a weekly basis. I loved it.
I Can't Believe It's Not Buddha – This year has been tough on our mental health. At one time or another you've probably been told the mental benefits of meditating regularly, but find the world inaccessible or a bit too complicated. In this new series, comedian Lee Mack and TV producer Neil Webster talk about their journey into mindfulness and Buddhism, with the dead-pan humour you would expect from Mack.
The latest launch from the Spotify UK & IE slate of original content is Sex Lies & DM Slides, probably the most NSFW podcast we've produced so far! Presented by award-winning chef and writer Gizzi Erskine and model and writer Sydney Lima who explore the weird, wonderful and sometimes disturbing world of sex and love in the age of social media. The first episode dropped on Tuesday and features comedian Sofie Hagen to discuss everything from trolls to DMs to fan behaviour. Upcoming guests include Rose McGowan and Ruby Wax, and episodes are released every Tuesday exclusively on Spotify.
Radio Moments – Conversations – There is nobody who knows radio more than David Lloyd. He has a Twitter account that notes the anniversary of memorable radio moments nearly every single day. He has books full of tips and tricks that are considered to be bibles by the industry. And he has not one but he's involved with three podcasts, one of which – Radio Moments – Conversations – features a well-known industry name talking about how they got into audio and what keeps them going.

Recent episodes feature Louisa Compton, who is now the Head of News at Channel 4 News (and who also used to produce the Victoria Derbyshire show on BBC Two). Fans of Ken Bruce will be pleased to hear that he's got an episode too, along with Simon Mayo. It's a good listen for those who want to know more about the voices they hear all the time, or those who want to know the myriad of ways you can get into the business.
Where is George Gibney? – A difficult topic, but an essential series. This investigative podcast attempts to track the whereabouts of George Gibney, the once celebrated Irish Olympic coach who was then charged with multiple counts of child sexual abuse. He never stood trial, vanished from public view and 25 years later his victims are still seeking justice. Presenter Mark Horgan and producer Ciaran Cassidy manage to track down his whereabouts, which you hear an account of in the opening moments of the first episode.

The podcast features testimony from those who survived Gibney's abuse, with minimal interruption from the hosts, allowing them to say all that they wanted to say and nothing more. It's sensitively done, a form that other documentary podcast makers should contemplate.
Finally, if you are thinking about making your own podcast (there's no time like the present), The Podcast Maker Weekend returns on the 26th and 27th September, *virtually* at the London Podcast Festival. You'll hear practical production, sound design, storytelling and budgeting tips from well known names such as Scott Flashheart, Ella Watts and Suchandrika Chakrabarti. Tickets are on a pay what you can basis and can be bought at the Podcast Maker website.
That's all for this week. Thanks so much for reading.